What is Corona Virus?
Corona virus has created death havoc in China and countries like India, America and Saudi Arabia are also being affected by it.
In India, some precautions are being taken for Corona Virus, which is also known as Wuhan Virus. In Airports of cities like Delhi, Kolkata, Mumbai, Bangalore, thermal screening has started i.e. the passengers returning from China or Hong-Kong will have to undergo thermal screening. Passengers have to fill self-reporting forms before boarding to the flights.

W.H.O i.e. World health organization has also called an emergency meeting in this regard. In this meeting, W.H.O will decide if there is a need to declare the disease spreading due to the corona virus as an International Emergency or not.
In America, a case related to the corona virus is also seen. Health officers said that this person has come from Wuhan, China.
The Corona virus was first detected in December 2019. But now this virus has crossed the boundaries of China and has spread in other countries too. In India, 3 cases have been observed in the state of Kerala among the three returning students from China.

Why is it called Corona Virus?
Till now, most people have heard the name CORONA as the name of bear brand or software but now the name Corona is getting popular as the Virus name which has started from china and is spreading all over the world. The government is on Alert. People are being examined. Doctors are searching for a way for the treatment of this virus. This virus has been give this name due to its crown-like structure observed by the scientists.
From Where Has The Corona Virus Started?
There is no strong evidence that how this virus has come in contact with human but several claims have been made in this regard. An international media report has claimed that in the last month of 2019, the corona virus has originated from the non-veg market of Wuhan, China. According to scientists, this virus was present in the animals that had been sold in this market and from these animals, this virus has reached the non-vegetarian. In the initial research, it is found that this virus has spread in humans from a snake.
In the latest research of China's scientists, it is found that this virus has spread from bat to snake and then from snake to human. In the Beijing, the capital of china, the studies of scientists are published in the Journal of Medical Biology, in which it is said that this virus came into a human from bats. Bat Soup is a very popular drink in Wuhan, China.
In the past few days, W.H.O informed that this virus is related to the animals. In a research, it is found that the corona virus is a pathogen. A pathogen is an infectious agent that produces the diseases. In layman language, you can consider it as a Germ.
Corona virus started from Wuhan, 25 people died and around 830 people affected due to this virus in china till this January. From Saudi Arabia to India everyone is on alert. In Countries like Thailand, Singapore, Taiwan, Japan, South Korea, England, America or Saudi Arab, the examination of the victims of the corona virus is being taken place.
According to a Scientist in England, the corona virus was already present in England. China's health officers are worried that this virus can spread more as there are holidays in china due to the Chinese New year and the people of China will be travelling more to spend their holidays.
India is also at the risk of corona virus and officers said that, in this January from past 60 hours, it is found that the 5 different people coming from different parts of China were examined and among them, 2 people were suffering from cold and cough, that's why they have been admitted in Kasturba Hospital. According to officers, there are no other symptoms of the virus except cold and cough. According to Epidemiologist Dr. Pardeep, both people are not suffering from the corona virus.
What Is India's Preparation For Protection Against Corona Virus?
For protection against the corona virus, India has increased the surveillance on the airports of Kerala, Delhi, Mumbai, and Kolkata. In China, the Indian Embassy is monitoring the current situation of China and has also issued two helpline numbers in case anyone needs any kind of assistance i.e. 8618612083629 and 8618612083617.
What China Is Doing For Corona Virus?
The Chinese government has stopped public transportation in five cities of Babai District from 23rd January's evening which limits the activities of many people. Public places like roads, shopping malls or restaurants have also been vacated. Roads are not closed but police is checking each vehicle and the people travelling through them.
Read Here: All you need to know about CoronaVirus.
Read Here: What are the Symptoms of CoronaVirus?
ATIVEM AS NOTIFICAÇÕES

TURN ON MY NOTIFICATIONS

— ⚡ Free Follow Help ⚡ (@follow26012018) January 31, 2020


Get An Eye Catching 2D Animated Explainer Video For Your Business Here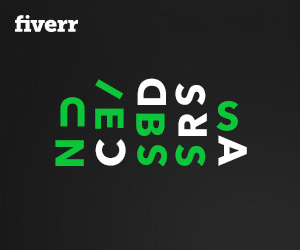 Get Awesome Animated Sales Or Marketing Video For Your Business Here
Get High Quality Web 2.0 Blog Backlinks Here
Get An Engaging 2D Animated Marketing Explainer Video
Make $100 Per Day From Facebook With This 1 Trick#money #makemoneyonline #makemoneyfromhome #Facebook #earnonline #AffiliateMarketing #affiliatemarketingprograms #marketing #Earnmoneyfromfacebook #TrendingNow #Trending #facebookmarketinghttps://t.co/6IC83rL02L

— Raghav Kapoor (@raghav21kapoor) February 1, 2020