What is Acidity or Heartburn?
Many people may have a burning sensation in the stomach or in the chest, this is heartburn. Mostly, this burning sensation occurs in your food pipe. This pain may also go up to the neck from your stomach.
Why does Acidity or Heartburn happen?
Most of us may have heartburn but if it happens several times then this may cause Gastroesophageal reflux disease (GERD) which means the acid of your stomach is reflux into your food pipe.

When you eat food or drink something, it goes to the stomach through the food pipe. There is a bundle of muscles called the lower esophageal sphincter (LES) between the stomach and the food pipe, which cover the stomach tightly so that no food or acid comes out from it and goes into the food pipe. But in case, if LES does not close itself properly, the acid or food may come out from the stomach and may go into the food pipe. The acid comes in the food pipe causing a burning sensation and this leads to heartburn. If this occurs frequently then this will cause GERD. People suffering from GERD may also suffer from Hiatus hernia.

The hiatus hernia occurs when a small part of the stomach bulges out into diaphragm. Normally, the stomach is below from the diaphragm and when diaphragm pressed then the stomach will also press and the esophagus may stretch out. The patient sufferings from hiatus hernia face more problems.
Therefore, if the LES doesn't close properly, the content may reflux and this may cause a problem.
Reasons for Acidity or Heartburn
·       Pregnancy
During pregnancy, pressure in the stomach increased due to which acidity may occur.
·       Medicines
Side effects of some medicines whether Ayurvedic, homeopathic, allopathic, etc may cause heartburn. These medicines may affect LES. For e.g. Medicines related to seasickness, motion sickness, anti-cool energy as they cause muscular relaxations, beta-blockers or calcium channel blockers which are given for blood pressure or heart, insomnia or anxiety, birth control medicines like Progestin or Topamine, Theophylline dilators for lungs or asthma or COPD, tricyclic or tetracyclic anti depressing medicines. Side effects of these medicines may cause heartburn reflux.
Advice:- Consult your doctor if you are taking these medicines and suffering from heartburn. Ask him to change medicines if possible so that heartburn can be cured.
Why does the treatment of heartburn be mandatory?
Treatment of heartburn is very necessary because if the acid comes out in the esophagus repeatedly then this may lead to burning sensation which may ultimately lead to ulcers or even cancer in the esophagus.
Remedies for Heart Burn/Acidity
You can cure heartburn by changing some of your habits like:
·       Do not take alcohol, caffeine (tea, coffee or cold drinks), citrus food (lemon, orange or amla), paper mint or fried and spicy food. Even avoid tomato or its sauces.
·       After eating, do not bend down in a forward direction or do heavy exercise.
·       Maintain a gap of 3-4 hours between sleeping and eating which means after eating don't lie down or sleep for at least 2-3 hours because when you lie down with a filled stomach, the food can easily push back in the esophagus, which can cause reflux.
·       Take a small meal one time or you can take small frequent meals.
·       Don't wear a tight belt or clothes as this may increase the pressure of the stomach and this increased pressure can push the food in an upward direction.
·       If you are overweight or obese, then you may also suffer from heartburn as stored fat may increase the pressure in the stomach and this may push the food which pushes the LES and acid may come out. It has been observed that the people reduced the weight by 5-10kgs, their GERD problem gets solved. So try to reduce the weight by adopting a balanced diet.
·       Sleep is necessary. Elevate your bed or matrices by 6 inches as it does not allow upward movement of food when you lie down.
·       Stop taking Cigarette or tobacco because of the week the LES.
·       Stress may also the week the LES. Therefore, reduce your stress either by yoga or meditation or by exercising.
Medicines for Heart Burn/ Acidity
If you are still facing the problem after doing all this, then take medicines as follow:
·       Anthracites like Digene as they neutralize the stomach acid due to which if acid comes out, it will not burn the esophagus.
·       PPI or H2 Blockers (Zantac or pantoprazole) because they help in producing less stomach acid. These medicines will work only if they are taken 30 minutes before the meal.
When to consult a doctor?
·       Go to the doctor, if there is any kind of blood or brown color vomit comes out or there is severe pain or burning sensation in the chest.
·       If the weight is reducing unnecessary around 10kgs or more, then visit a doctor for checking for cancer.
·       If you are having trouble eating food, then there may be chances of cancer. Therefore, consult the doctor in this regard.
What the doctor will do?
When you visit the doctor he will ask you certain questions and conduct two tests
·       Esophageal Endoscopy
In this, a long, flexible tube having a tiny camera at one end is inserted down the esophagus through the throat and examined.
·       Esophageal motility Test
With the Esophageal motility Test, the motility of LES is tested. It determines the pressure of LES.
After these tests, he will suggest relevant treatment.
So, always consult a doctor whenever you face any health issues.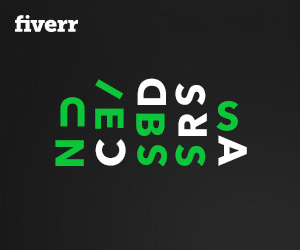 ATIVEM AS NOTIFICAÇÕES

TURN ON MY NOTIFICATIONS

— ⚡ Free Follow Help ⚡ (@follow26012018) January 31, 2020
Follow everyone who retweets and likes this 🎭#Folllow #Followhelp #FreeFollow #follotrick #FolloMe #FolloForFolloBack #folloback #follo4follo #follobackinstantly

— ⚡ Free Follow Help ⚡ (@follow26012018) January 31, 2020

Get An Eye Catching 2D Animated Explainer Video For Your Business Here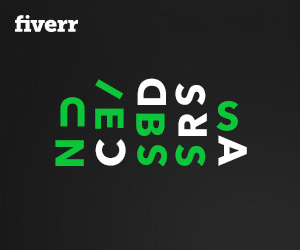 Follow for Follow. Let's do it for free#Folllow #Followhelp #FreeFollow #follotrick #FolloMe #FolloForFolloBack #folloback #follo4follo #follobackinstantly 🥶🤒🤕😓🙌

— ⚡ Free Follow Help ⚡ (@follow26012018) February 1, 2020
Follow everyone who retweets and likes this 🎭 pic.twitter.com/96Zgi7V115

— ⚡ Free Follow Help ⚡ (@follow26012018) February 1, 2020
Follow everyone who retweets and likes this 🎭#Folllow #Followhelp #FreeFollow #follotrick #FolloMe #FolloForFolloBack 🙂 pic.twitter.com/JRI67bdXb2

— ⚡ Free Follow Help ⚡ (@follow26012018) January 31, 2020
Get Awesome Animated Sales Or Marketing Video For Your Business Here
Get High Quality Web 2.0 Blog Backlinks Here
Get An Engaging 2D Animated Marketing Explainer Video