If you think this doesn't concern you, think again! The third case of novel coronavirus has been confirmed in India and it is once again in the state of Kerala and has kicked off a slew of precautionary steps by both the state government and the center. Several Indian nationals are still stranded in China's Wuhan City, the epicenter of this viral outbreak.

The coronavirus care in India is very real, as three cases have now been confirmed in the country. All three confirmed coronavirus cases are in Kerala, students who have returned to their hometown from epicenter Wuhan. All three students have now been quarantined. The state government has said, that they are being closely monitored and are in a stable condition. According to the Kerala health Minister, All the hospitals in the state are fully equipped to handle even the worst cases in connection with the Corona virus. All government hospitals and medical colleges have been equipped with isolation wards and many patients are already being monitored in these hospitals.

The treatment protocol for the novel coronavirus have been briefed to the doctors and other para medical staffs in the government and private hospitals in the state. The center has also swung into action. A task force has been set up to deal with coronavirus. Over the weekend, over 600 Indians were rescued from Wuhan in China, but there are still several Indians in Wuhan who are appealing to the government to save them and take them back to India and for that they are ready to prove ourselves that they don't have any symptoms or symptoms regarding the virus. Those who are rescued from Wuhan, are now in an army isolation camp in Haryana's Manesar and passing time in a fun way as they continue to stay quarantined. China meanwhile is struggling to control the spread of the deadly virus.
The death toll in China has crossed 360 and over 17,000 people have been infected. More than 60 samples are still awaited from the National Institute of biology. The state government hopes that they can contain this lethal virus without any casualties from Kerala. So let's tell you where exactly these three cases are. Three cases is three cases to many. Thankfully, those people are stable and under observation right now in isolation wards in three different places. The first confirmed case was reported in Thrissur in Kerala, a student who came back from Wuhan, was tested positive for corona virus. The second also in Kerala, was of a student also who had returned from the epicenter in Wuhan that has happened in a la Pura that's where he is right now.
The third and latest case has been reported from Castle gourd in North Kerala, another keralite student, who has returned from Wuhan University. So three students, all returned from Wuhan in three different parts of Kerala. Inputs that we have from the state government, a total of 1999 people are being monitored and the number of people who have come from China and these are the people who are monitored irrespective of the kind of symptoms that they're showing. 3 samples have been tested positive and the remaining has come as negative. So the state government is still awaiting over some 65-70 samples to be tested and hoping that there won't be any further outbreak and also they have managed to draw some patterns as far as the pattern of this virus infection is concerned because the first two cases, these two people are sharing a similar travel history.
They came to the same point in India at the first Airport then they travel to get towards Bangalore and then they proceeded towards Kerala. So that is a travel history of these first two patients. The center has also swung into action. The center has now set up a task committee which had its first meeting today. They discussed the preparedness and the precautionary measures to be taken to prevent the spread of this particular virus and a new travel advisory has also been issued by the Health Ministry Health Department where the Health Minister personally has requested all the people to refrain from travelling to China, otherwise, any person with a travel history of traveling to China before 15 January 2020 could be quarantined.
Other than that, the e-visa facility has also been temporarily suspended by the Indian government so definitely, other than the confirmed cases, we have at least more than 60 people who have a travel history of traveling to China, they have been right now quarantined, some in Ram Manohar Lohia  hospital and some of them at Manesar, which is in the outskirts of Delhi. But none of them have a positive history as far as the novel coronavirus is concerned. So definitely Center has now swung into action. They are doing all they can, but that is definitely still a scare and apprehension on the ground as far as this outbreak is concerned.
This is an absolutely aggressive virus, the corona virus that has it's antecedents in Wuhan in China, is spreading in 22 countries, 361 people dead in China and Counting with 17,000+ infections. This is no joke and this involves us all. India has also temporarily suspended the e-visa facilities for Chinese nationals and foreigners residing in China. All crew members working on flights between India and Southeast Asia, have been directed now to wear n95 masks. Indian nationals who have been evacuated from China have been made to undergo health tests before boarding flights back to India.
Upon reaching India, they've been quarantined in special camps for 14 days. Meanwhile the US and Australia have decided to deny entry to all foreign visitors who had recently been to China. Earlier, countries including Russia, Japan, Pakistan, Italy, announced similar travel restrictions.
Read Here: What is CoronaVirus?
Read Here: What are the Symptoms of CoronaVirus?
ATIVEM AS NOTIFICAÇÕES

TURN ON MY NOTIFICATIONS

— ⚡ Free Follow Help ⚡ (@follow26012018) January 31, 2020


Get An Eye Catching 2D Animated Explainer Video For Your Business Here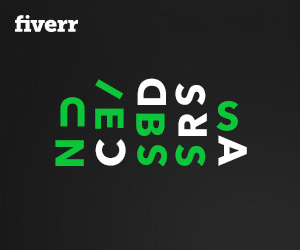 Get Awesome Animated Sales Or Marketing Video For Your Business Here
Get High Quality Web 2.0 Blog Backlinks Here
Get An Engaging 2D Animated Marketing Explainer Video
Make $100 Per Day From Facebook With This 1 Trick#money #makemoneyonline #makemoneyfromhome #Facebook #earnonline #AffiliateMarketing #affiliatemarketingprograms #marketing #Earnmoneyfromfacebook #TrendingNow #Trending #facebookmarketinghttps://t.co/6IC83rL02L

— Raghav Kapoor (@raghav21kapoor) February 1, 2020