Good news!
"Coronavirus can be cured by one bowl of freshly boiled garlic water", old chinese doctor has proven its efficacy!"
That was the beginning of a message doing the rounds on whatsapp this week. The message was circulated widely, shared hundreds of thousands of times. The message is fake and there's no evidence to show that garlic water protects from the corona virus. As far as evidence goes till now, there is no evidence that the colas or the ice creams and all that helps with. "These are only the advisories people are giving that let's avoid undercooked food or let's not order uncooked food". That's said by doctor Chatterjee who works with Delhi's Apollo Hospital.

The fear around the novel coronavirus has led to dozens of similar fake news stories or whatsapp forwards. These messages spread misinformation and can even be potentially life-threatening. So today we are separating fact from fake news and we are going to tell you what is the reality on the coronavirus? How deadly is it? How many people have been killed by it? Are Indians at risk? As of this news on 5th February, the novel coronavirus which reportedly originated in Wuhan, has officially killed 490 people in China alone. With that the official number of death from the coronavirus has now exceeded the number of deaths from the 2002 outbreak of SARS in the country, which killed 349 people in China.
The number of people infected in China is almost 25,000 as of this morning and given the increased number of infections, experts say, the death toll is likely to rise. Globally, outside of China the number of confirmed infections has crossed 228 with countries like India Australia and the United States being among the nation's reporting infections. So far, two deaths have been reported in Hong Kong. In India, three cases have been confirmed from Kerala. All three returned from Wuhan and were reportedly sitting on the same row on the flight they came back in. The first confirmed case was a student of Wuhan University.
To prevent the spread of the infection the Kerala Government has declared a state calamity, which basically encourages people to stay indoors, avoid large crowds of their sick, practice precautionary hygiene and to reach out to the doctor if they get any symptoms. A total of 2239 people at least who have travell history from China and other affected countries, are under strict observation in Kerala alone. Out of these around 100 at least are currently hospitalized.
The rest 2000 odd people have been placed under home quarantine as per a medical bulletin issued by the Kerala State Government earlier this week. It's in the midst of all this that several types of fake news and misleading whatsapp forwords have been circulating like the garlic water story I told you about in the beginning, you need to be wary of falling for such fake news. For most, there have been quite a number of fake news articles or articles are opposing to be news which claimed that if you eat ice cream, you might fall sick, you might get the corona virus or to drink coca-cola or some sort, you might fall sick.
First of all, in the entire world, people still know so less about this virus, but as far as evidence goes, till now, there is no evidence that the colas or the ice creams and all that can spread it. The only advisories which people are giving is that may be let's avoid undercooked food or order uncooked and that's the only advisory that is going on and that that which goes on this movement when an epidemic is there anywhere in the world. Otherwise there is no advisory not to eat anything. You can eat everything unless until obviously.
There are some people who are saying things like having garlic water or garlic based things can help cure the corona virus but there's no evidence related to that. Scientists are all struggling to find a drug to treat it and these garlic water and all these waters, they can give you maybe a symptomatic leave as late as half happens with novel and the with normal cold and cough just because the viral illness and all viral illnesses are not that serious.
Read Here: What is CoronaVirus?
Read Here: What are the Symptoms of CoronaVirus?
ATIVEM AS NOTIFICAÇÕES

TURN ON MY NOTIFICATIONS

— ⚡ Free Follow Help ⚡ (@follow26012018) January 31, 2020


Get An Eye Catching 2D Animated Explainer Video For Your Business Here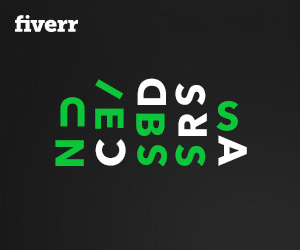 Get Awesome Animated Sales Or Marketing Video For Your Business Here
Get High Quality Web 2.0 Blog Backlinks Here
Get An Engaging 2D Animated Marketing Explainer Video
Make $100 Per Day From Facebook With This 1 Trick#money #makemoneyonline #makemoneyfromhome #Facebook #earnonline #AffiliateMarketing #affiliatemarketingprograms #marketing #Earnmoneyfromfacebook #TrendingNow #Trending #facebookmarketinghttps://t.co/6IC83rL02L

— Raghav Kapoor (@raghav21kapoor) February 1, 2020