The new "corona virus" is still spreading and so are rumors and misinformation about it so here's what we know and what we don't know so far. A newly identified virus has killed at least 170 people in China according to the latest estimates from chinese state media and more than 7,000 people have been infected worldwide. The center of the coronavirus outbreak is Wuhan in central China although cases have now been diagnosed in other countries as well. Coronavirus is the name of the group this infection belongs to and there are seven known corona viruses named after their crown Lake shape under a microscope.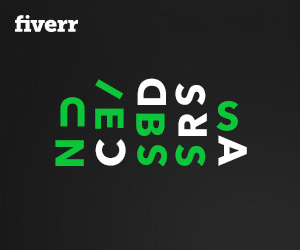 The SARS variant infected more than 8,000 people in 2003 and killed 744 so where has it spread to at the moment? According to the latest data around 7800 cases have been confirmed so far, the vast majority is in China, more than 50 people have been diagnosed with the virus in 16 countries. Chinese state media has put the death toll at 170 so far but no deaths have been reported outside of china. Yet the UK has tested some 97 patients so far for suspected Corona but no one has been found to have the virus yet. So as it stands, there are no confirmed cases in Britain. Anyone with flu-like symptoms is overwhelmingly more likely to have an ordinary respiratory infection than this new virus that even applies to people with connections with Wuhan, however, the risk may increase as the outbreak develops.

What is the official advice for travelers to China?
Public health bodies in the UK and the United States are both advising against travel. The UK government has advised against all but essential travel to the rest of mainland China - UK government advises that people should seek medical attention if you have visited Wuhan and developed a fever, difficulty breathing or a cop within 14 days. The UK health secretary Matt Hancock's have people who have returned from Wuhan in the last two weeks, self isolate avoiding contact with other people for 14 days even if they do not have symptoms and the UK government is now preparing to fly some 200 British citizens back from Wuhan and put them in quarantine for two weeks.
Other countries are now doing the same including Japan, The United States and the EU. Australia is planning to quarantine on Christmas Island some 1,200 miles off the mainland and this all comes as British Airways have suspended flights to and from mainland China. United Airlines and Cathay Pacific are also restricting flights.
Should I wear a mask?
World Health Organization guidelines say health care workers treating patients should wear masks, goggles, surgical gowns and gloves. The guidelines say that staff should be trained to wear masks and other protective equipment as they need to be taken off and disposed of carefully and new ones issued when treating a new patient. A number of experts have said there is no need for the general public to wear masks in places where the risk of infection is low. The current infection control device for the general public does not mention masks or goggles. Instead focusing on how washing, covering your mouth while sneezing and avoiding raw and undercooked food.
Is there a vaccine for Corona virus?
No ,there is currently not any vaccine available for the novel corona virus despite bogus claims on social media. China's state run news agency Xinhua said, scientists in the country have already begun working on a vaccine. Western academics have said, it may take months or years for a working vaccine to emerge.
Is there a cure like SARS?
The new corona virus strain has no known cure although most cases do not prove fatal and some patients have already recovered and been discharged from hospital.
Is it caused by bats?
It's not implausible that wild bats could be the source of a corona virus epidemic. Both the SARS outbreak in 2003 and MERS that's the Middle East respiratory syndrome in 2012 may have begun in bats like Ebola, swine flu and many other infectious diseases. Corona viruses are zoonotic which means that they jump from animals to people.

Chinese researchers have recently published evidence showing that the novel coronavirus closely resembles similar virus found in bats but we simply don't know the source of the original outbreak yet. The Chinese authorities linked early cases to a seafood market in Hunan where exotic wild animals may have been kept in close proximity to each other and sold for food but a new paper published in The Lancet shows that 14 out of 41 patients analyzed by Chinese researchers were not exposed to the seafood market including the first reported case who became ill on December the first last year.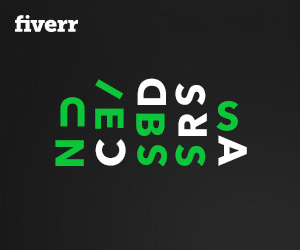 Get Awesome Animated Sales Or Marketing Video For Your Business Here
Get High Quality Web 2.0 Blog Backlinks Here
Get An Engaging 2D Animated Marketing Explainer Video
Get An Eye Catching 2D Animated Explainer Video For Your Business Here